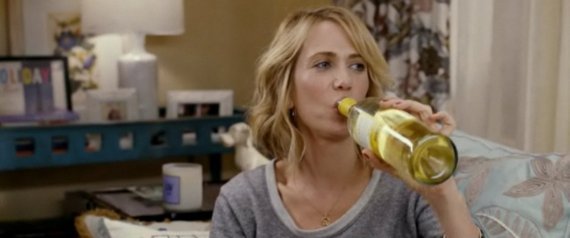 The Judd Apatow-produced comedy 'Bridesmaids' has gotten positive buzz coming out of SXSW, and now a new trailer is out:
The plot feels familiar - an unhappily single woman (Kristen Wiig) must serve as maid of honor for her best friend (Maya Rudolph) - but there might be enough potty humor and gymnastic sex (including that between Wiig and Jon Hamm, sadly absent from the trailer) to make it a hit. Ellie Kemper, Melissa McCarthy, Matt Lucas, Jill Clayburgh and Rose Byrne round out an excellent supporting cast, and 'Freaks and Geeks' creator Paul Feig directs.
'Bridesmaids' opens May 13.
From:
http://www.huffingtonpost.com/2011/03/21/bridesmaids-trailer-krist_n_838347.html?ir=Comedy
And here's a different trailer with Jon Hamm in it:
Enjoy!