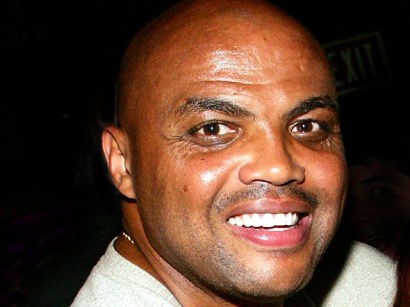 "Saturday Night Live" welcomed the new decade with a duo of seasoned "SNL" vets, featuring basketball star Charles Barkley and R&B diva Alicia Keys in the show's first episode of 2010.
Barkley, who last hosted the show in 1993 alongside musical guest Nirvana...
Barkley took a turn poking fun at himself, starring in a skit about getting professional help to fix his golf swing and joking about getting "arrested," a nod to his Jan. 2009 drunk-driving bust...
Barkley also joined "SNL" vets in several show mainstays, playing second banana to Kenan Thompson's trash-talking prison interrogator in "Scared Straight" as he wore a Don King-style gray wig and polyester uniform and joining Kristen Wiig in the "Shanna at the Ski Lodge" sketch...
Keys, who hosted in 2001 with actress Reese Witherspoon, also took her turn on the "SNL" comedy circuit, joining Andy Samberg in the "Booty Call" digital short that saw Keys seduce the flamboyant, socially awkward Samberg over the phone...
Next Saturday's episode will feature "Avatar" star and "SNL" hosting alum Sigourney Weaver and first-time musical guest the Ting Tings.
Excerpts from:
http://www.nbcnewyork.com/entertainment/television/NATL-Charles-Barkley-Alicia-Keys-Highlight-First-SNL-of-the-Decade-81085287.html
Videos coming soon!
Enjoy!